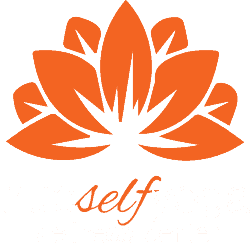 Your Health is Your Wealth
Providers at the Wellness Center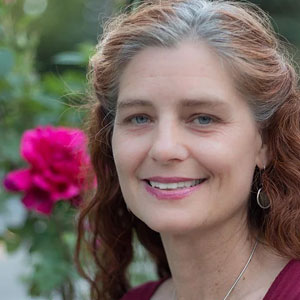 Stacey Callaghan
LM, CPM, CD, ICCE
In 1995, while pregnant with my first baby, I graduated from college with a Bachelor's degree in Women and Newborn Health, Midwifery, and Herbalism.
More about Stacey
After birthing Harmony at home, I was called to build a deeper level of education and experience as a homebirth, birth center, and hospital Doula as well as a homebirth assistant. I also created a Birth Tub Rental service.  While expecting my second baby, Cedar, I added childbirth educator, lactation consultant, sibling prep, placenta medicine, and postpartum doula to my repertoire of expertise.
When my oldest began heading to college and my youngest entered middle school I knew it was time to take the next step of my journey and I graduated from The National College of Midwifery becoming a Licensed Midwife and Certified Professional Midwife.  
I now find another time of growth led by the transitions of my Daughter marrying and my Son entering college.  When not running around town with babies I am usually working at projects on my property, trying to spend time with my grown busy kids, or researching a new topic.  I love the mountains, the deep forests, stars in the open night skies, and water in all of its forms (including coffee).  My rare trips to play in the trees, splash in the water , and see the animals fills my spirit and gives me the spark of energy to keep up with birthing families. Being a midwife and having a positive impact on a family has truly given me a strong heart and hope for our shared future.  It is from this place of abundant warmth that I open our hearts, hands, and offices to the service of your family's health.  Welcome Home May All Be Well!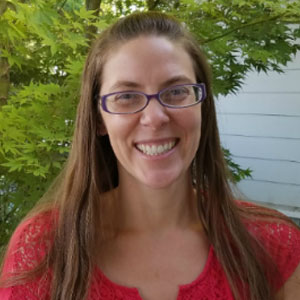 Laura Galati
ND, LM
Spring Tide Family Health
springtidefamilyhealth.com
Dr. Laura Galati loves family practice medicine and creating research-based, holistic treatments to help individuals and families keep happy and healthy. She enjoys working with the entire family from birth to adulthood,
More about Laura
following them as they grow, similar to how family doctors used to practice medicine. Dr. Laura's patients have described her as kind and helpful with a gentle bedside manner. Her areas of interest are primary care, pediatrics, pregnancy, and postpartum support, and her favorite modalities are botanical medicine and nutrition. Her naturopathic practice Spring Tide Family Medicine is based in Olympia, with a satellite office in Hoquiam, and she is more widely available through telemedicine visits. In her free time, Dr. Laura enjoys spending time outdoors learning about the native flora and fauna, gardening, and cooking the food she harvests. To learn more, you can contact her at
springtidefamilyhealth@gmail.com
or visit her website springtidefamilyhealth.com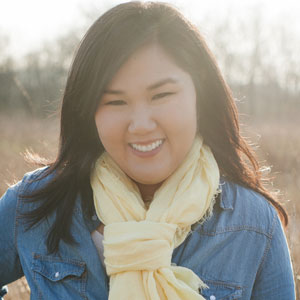 Carrie DiStefano
IBCLC
Carrie has been supporting breastfeeding families since 2012 and is an IBCLC since 2015. She is passionate about assisting families with meeting their breastfeeding goals.
More about Carrie
Carrie can help parents get a comfortable latch or help with the weaning process – and everything in between, including milk supply, working with premature infants, reflux, pumping questions, introducing solid foods, and more.
She has extensive knowledge and training in tethered oral tissue (tongue tie), infant structure and function, maternal gut health, and feels prepared to support cases from the simple to the complex. She collaborates with providers in the community to provide thorough and integrative care to the families she has the honor of supporting.
She has three young daughters and became passionate about breastfeeding after working through many struggles with her first child more than 10 years ago.
She is based in Olympia WA, with a remote office in Montesano, and also offers virtual appointments to anyone, anywhere. She accepts many insurance as well as offers a sliding scale fee.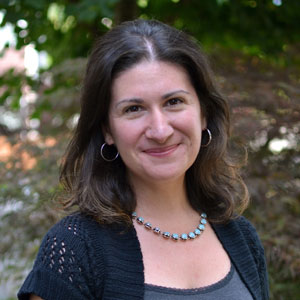 Stefanie Anderson
IBCLC, CBE (she/her)
Stefanie is happy to provide hands-on, unbiased, evidence-based childbirth education and infant feeding classes. She has been working with new and expectant parents since 2013 as a certified birth and postpartum doula and childbirth educator
More about Stefanie
and offering compassionate lactation support as a breastfeeding peer counselor since 2016 and as an IBCLC since 2018. She has first hand experience with various birthing and feeding scenarios, including complications and trials that parents may experience along the way. She became passionate about birth work following the doula assisted VBAC birth of her third child. She believes each pregnancy, birth, and baby is unique and feels strongly that parents should be informed of their options and supported in their choices surrounding pregnancy, birth, and feeding. More personally, Stefanie is married and a mother of 4 children. She works as an inpatient and NICU lactation consultant at St. Joseph Medical Center and volunteers her time by serving on the board of directors for Breastfeeding USA. Originally from California, she came to Washington in 2005. She is a continual student and loves learning so is often enrolled in one class or another. While not working with families she enjoys reading, walking outdoors on beautiful PNW trails, and Batdorf & Bronson coffee.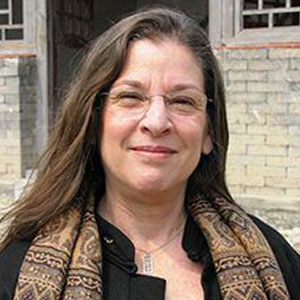 Dianne Medina
CD, PCD, ICCE
Dianne's birth work extends through many years of volunteerism while living in foreign countries.  Her knowledge in the maternal/childbirth field stems not only from her own personal experiences,
More about Dianne
(Dianne is the mother of nine children and eight grandchildren!), but in her extensive work in this field. As a passionate supporter of pregnancy and birth, through being an educator and doula, Dianne gleans both from her past as well as current training and ongoing education, to support birthing families.
Her philosophy towards birth is to help nurture confidence in the innate ability present in birth givers to bring forth their babies. While birth is definitely a physiological experience, it also holds an aspect that is much more than just physical. Birth encompasses our total person. Understanding these components within us that influence the birthing process can assist birth givers in making decisions towards a satisfying, positive and powerful experience.
On a personal note, Dianne loves being around nature, fibers, reading and learning. She is fascinated by the 'mystery of history.' She speaks 'a little' of several languages, has lived in about 14 different countries and visited more than 35!
What a magnificent studio oasis!
True Self is the best yoga studio in Olympia by far! Their variety of classes, from heated and regular, as well as their beautiful studio space, and the deeply passionate and knowledgeable owners all create a safe and supportive yoga community. - Sarah Burdette
They've created and hold space for their yogis so well that even the studio seems to have a sense of it's true self.
I've been a yogi in Olympia for about 10 years and True Self Yoga is the first studio that meets all of my yoga needs, and then some. When you visit True Self, you don't walk straight into a yoga room like most studios. - Camy Naasz
The heated room boasts a special heating system that you need to experience!
Beautiful space to practice with a variety of class offerings, great instructors, kombucha on tap and the latest yoga gear. Two studios: one heated and the other non-heated. Floors are always clean and they also have showers in the changing rooms, which is a must for hot yoga! - Rese Kim
Best yoga in Olympia.
- Adrienne L.
The best yoga experience I have ever had.
- Zac Jensen

With their combined yoga and meditation experiences and with deep roots in the Olympia community, husband-and-wife team, Vajra Romano and Christina Lagdameo, have established True Self Yoga with the mission to bring out your highest good.