Renew your Body, Mind & Spirit
Live life on purpose
True Self Yoga Retreats
Free yourself from the distractions of daily life and join True Self Yoga on retreat. With inspiration from beautiful locations, daily yoga and meditation classes, nourishing foods, and time to be with companions or alone, you will renew your body, mind and spirit and connect with your True Self.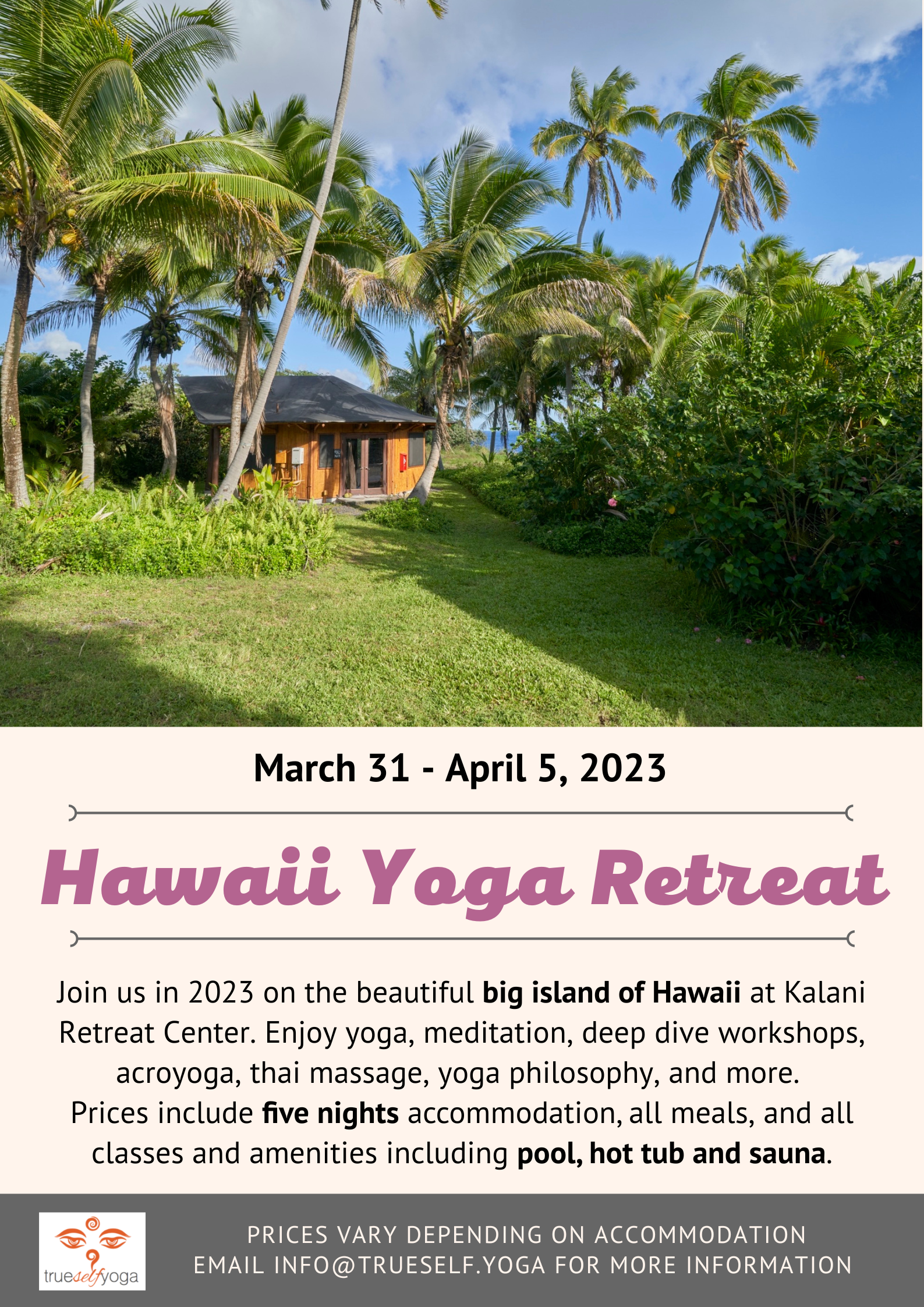 Sunny weeklong retreats are back! Join us for a deep dive retreat on the big island of Hawaii this spring! Join Christina, Vajra, Kelli Mae, Annette and Julia at Kalani Big Island Retreat Center in Pahoa, HI. Learn more about the space at
https://kalani.com/
Retreat prices include 5 nights lodging, all meals, access to swimming pool, sauna, and hot tub, and all group activities in this gorgeous setting.
Some activities will include:
– daily yoga and meditation
– yoga nidra and restorative yoga
– partner yoga, acroyoga and thai massage
– multi-day workshops
– inversion and arm balance workshops
– philosophy discussions
– chanting and kirtan
– ecstatic dance
– local enrichment, cultural experiences, and possible service project TBD
– and more!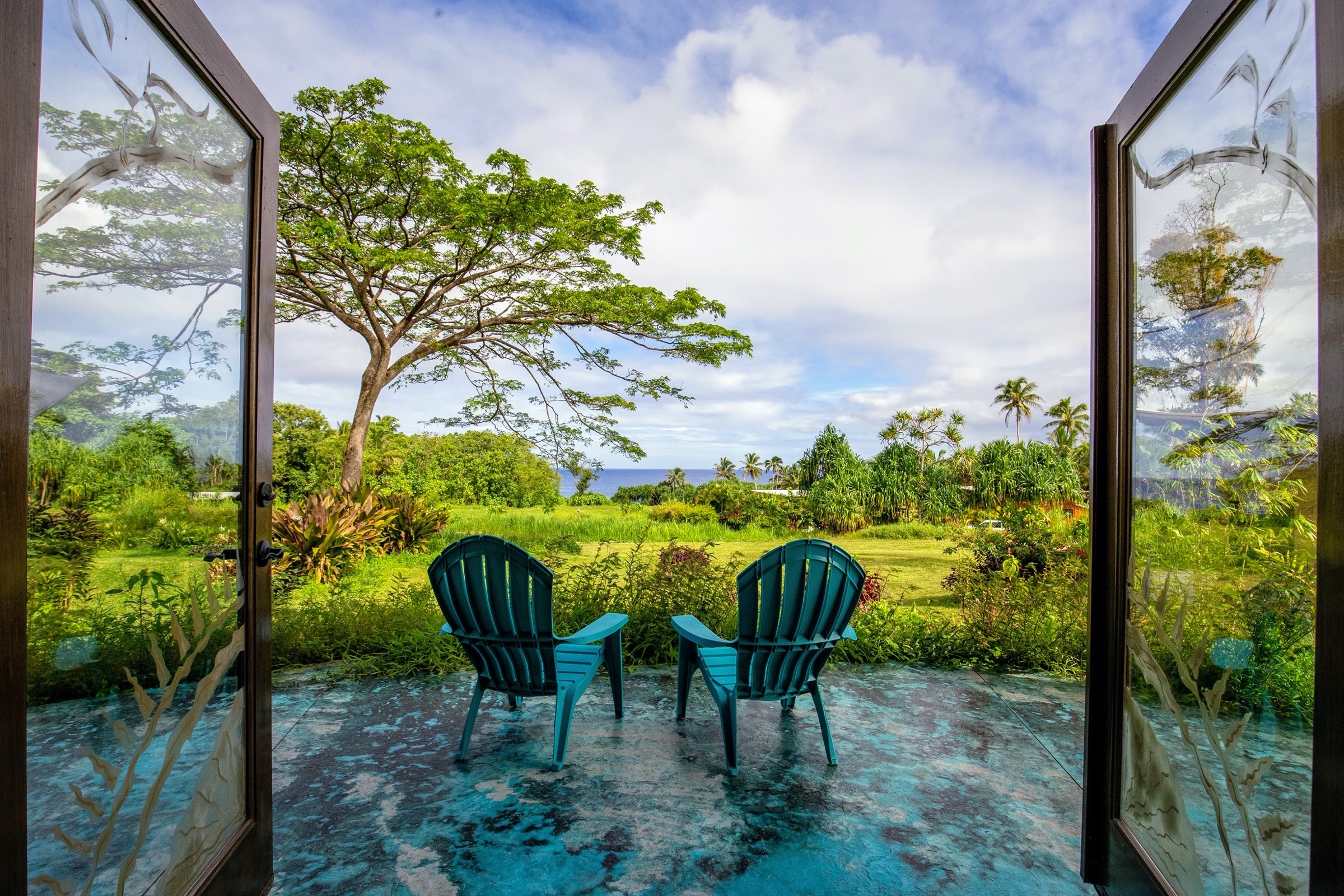 Early bird prices below! Prices will go up December 21st, 2022. Various lodging options are available. Prices below include lodging, food, airport shuttle, 18% tourism taxes and all retreat events and facility amenities.
Hale, 1 person (2-3 people per space): $ 1,595
Hale, 2 people: $2,995
Private cottage, 2 people: $ 4,495
Private cottage, 3 people: $ 5,995
Hales are dorm style and may have a shared bathroom. Private cottages have private bathrooms with a deep bathtub, and a king bed or option for two beds. Cottages are stand alone structures with more of an AirBNB feel. Please reach out if you have specific questions about lodging option.
Holiday sale!
Take 10% off any retreat enrollment from November 25-27, 2022. Use promo code HAWAII
Note: Prices DO NOT include airfare. You are responsible for booking your own flight- we will coordinate about timing for shuttles.
All prices will increase by $500 on December 21st. 20% of your payment is nonrefundable. Refunds of remaining balance are available until December 21st. 50% refund between December 22nd-February 15th. No refund available after February 15. All reservations are fully transferable anytime – you may find a replacement for your space at the retreat without penalty.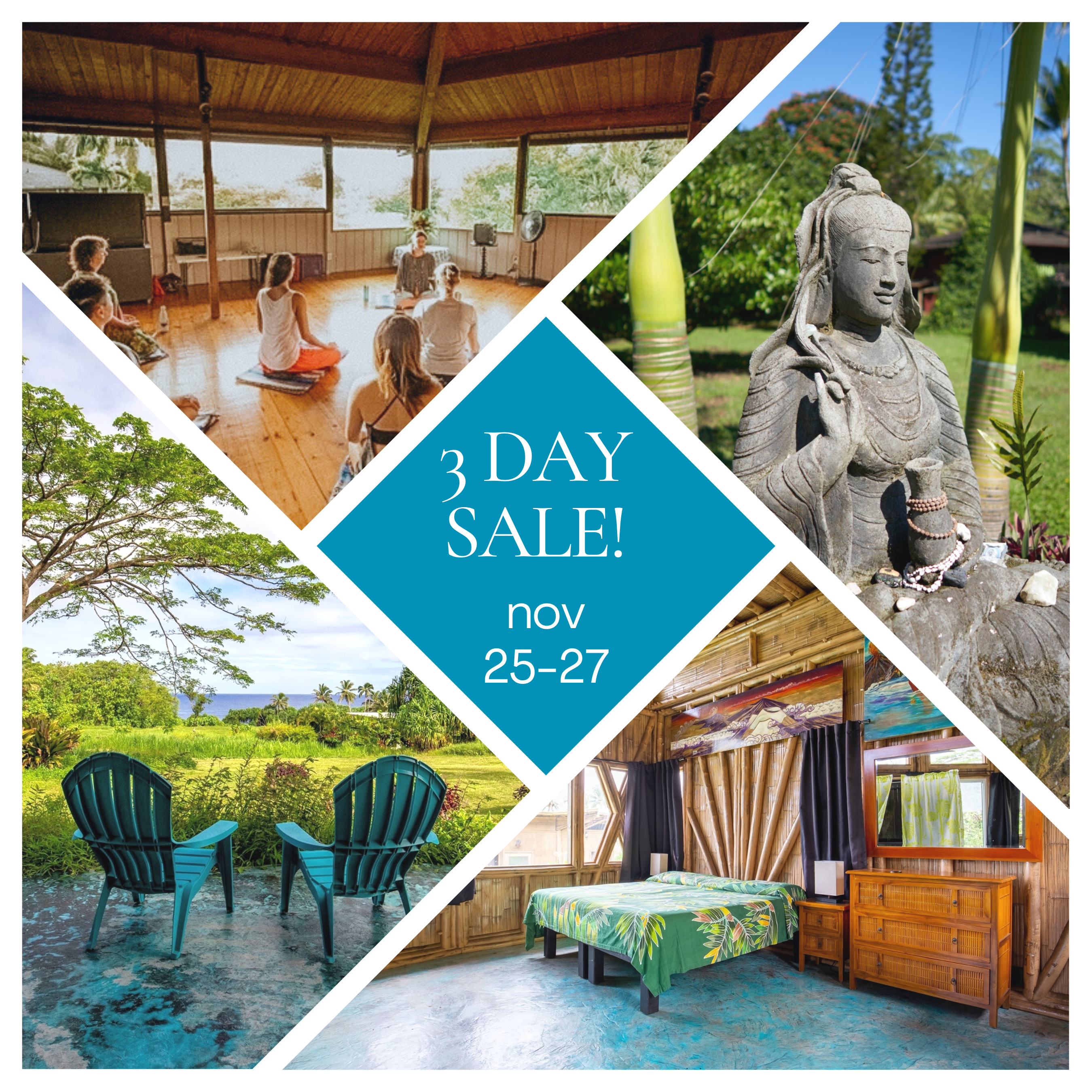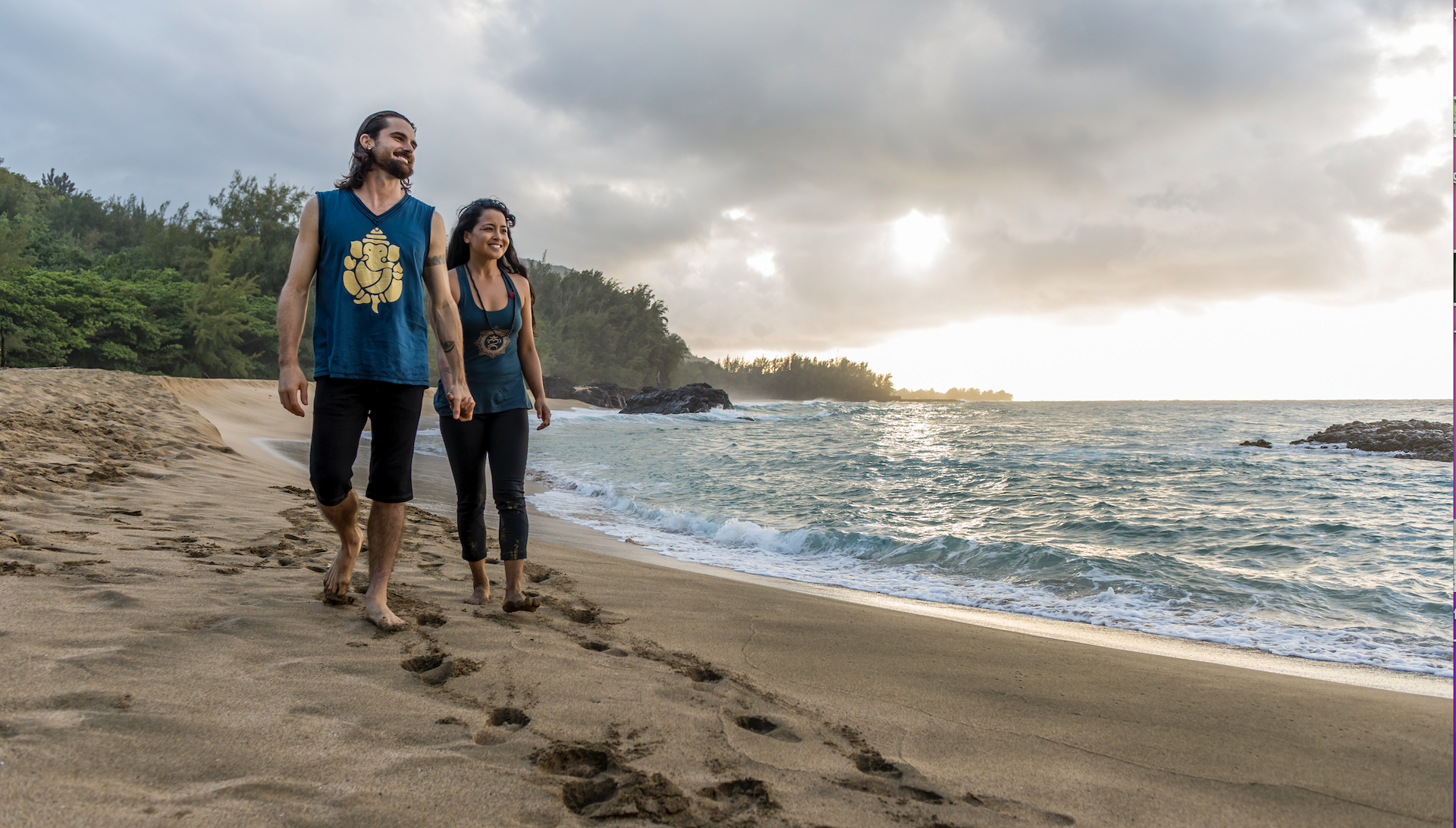 What a magnificent studio oasis!
True Self is the best yoga studio in Olympia by far! Their variety of classes, from heated and regular, as well as their beautiful studio space, and the deeply passionate and knowledgeable owners all create a safe and supportive yoga community. - Sarah Burdette
They've created and hold space for their yogis so well that even the studio seems to have a sense of it's true self.
I've been a yogi in Olympia for about 10 years and True Self Yoga is the first studio that meets all of my yoga needs, and then some. When you visit True Self, you don't walk straight into a yoga room like most studios. - Camy Naasz
The heated room boasts a special heating system that you need to experience!
Beautiful space to practice with a variety of class offerings, great instructors, kombucha on tap and the latest yoga gear. Two studios: one heated and the other non-heated. Floors are always clean and they also have showers in the changing rooms, which is a must for hot yoga! - Rese Kim

With their combined yoga and meditation experiences and with deep roots in the Olympia community, husband-and-wife team, Vajra Romano and Christina Lagdameo, have established True Self Yoga with the mission to bring out your highest good.
Best yoga in Olympia.
- Adrienne L.
The best yoga experience I have ever had.
- Zac Jensen