Yoga supports your growing family!
let us support your transition time with the gifts of practice
Prenatal Yoga
Prenatal yoga builds strength, resilience, and body awareness that will support a strong, supple body in pregnancy, birth, and postpartum. Each class offers active yoga postures and soothing relaxation poses to leave you feeling strong, balanced, and rejuvenated.
Combined Prenatal/Postnatal Yoga meets Thursday mornings, 10:00-11:15am, with Chelsea.
Combined Prenatal/Postnatal Yoga meets Sunday mornings, 9:00-10:00am, with rotating True Self teachers.
Kelli Mae is available for private sessions during your pregnancy. To learn more, email her at community@trueself.yoga.
Family Yoga
Yoga comes to life in these fun and creative classes designed to stimulate a young child's growing curiosity. Playful yoga poses, games, partner play, massage, and more help children develop sensory balance, body awareness, and loving communication. This class is for adults and children of all ages to participate in partnership.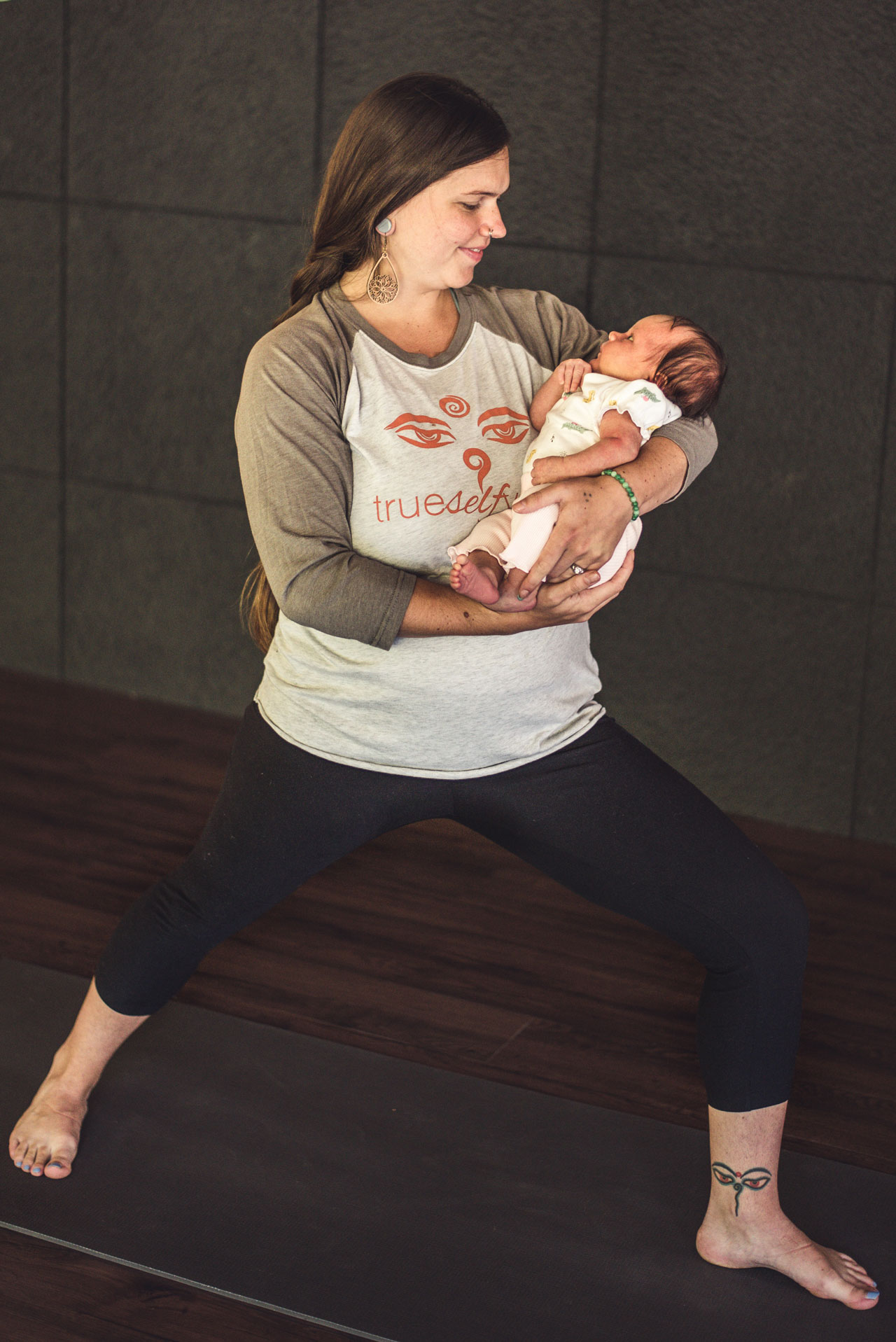 Questions about our Prenatal and Postnatal classes?

Email our program coordinator,
Kelli Mae at community@trueself.yoga!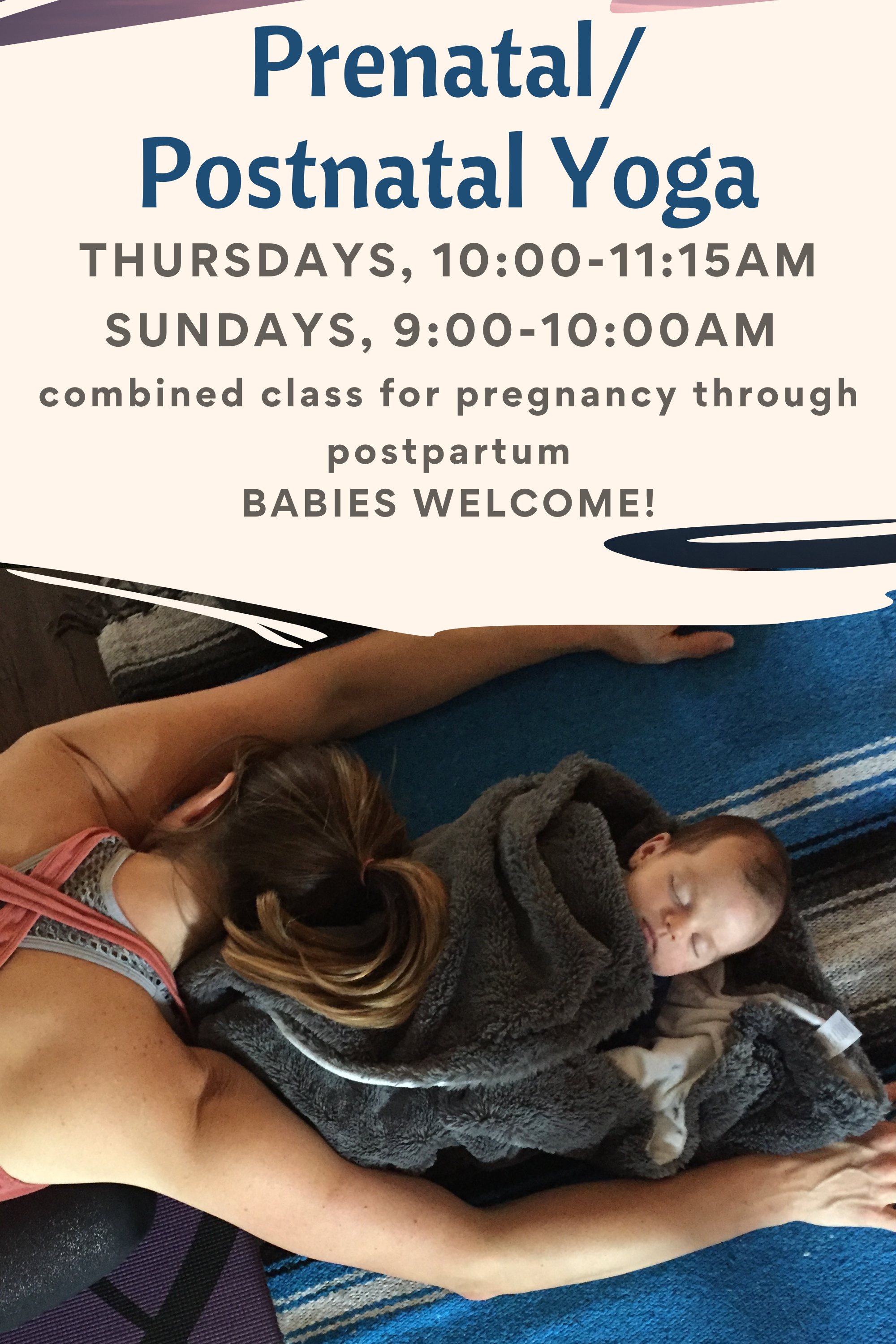 Postnatal Yoga
Postnatal Yoga supports new mothers and caregivers to develop their relationships with their bodies, their babies, and their communities. Poses target regaining strength postpartum and relieving baby-holding muscle tension. This class is best suited to caregivers and children who are not yet walking (<1 year). Any caregiver is welcome, babies welcome but not required!
Combined Prenatal/Postnatal Yoga every Thursday, 10:00-11:15am with Chelsea. Babies up to a year old are welcome!
Combined Prenatal/Postnatal Yoga Sunday mornings, 9:00-10:00am, with rotating True Self teachers.
Partner Prenatal Workshops
In a safe and supportive environment, pregnant women and birth partners will enjoy an afternoon connecting, relaxing, and preparing for labor. Couples will learn key positions for laboring and birth, and we will empower partners so that each woman can receive optimal support during labor. A great date for expectant parents!
Follow us on Facebook to find out when our next event is posted!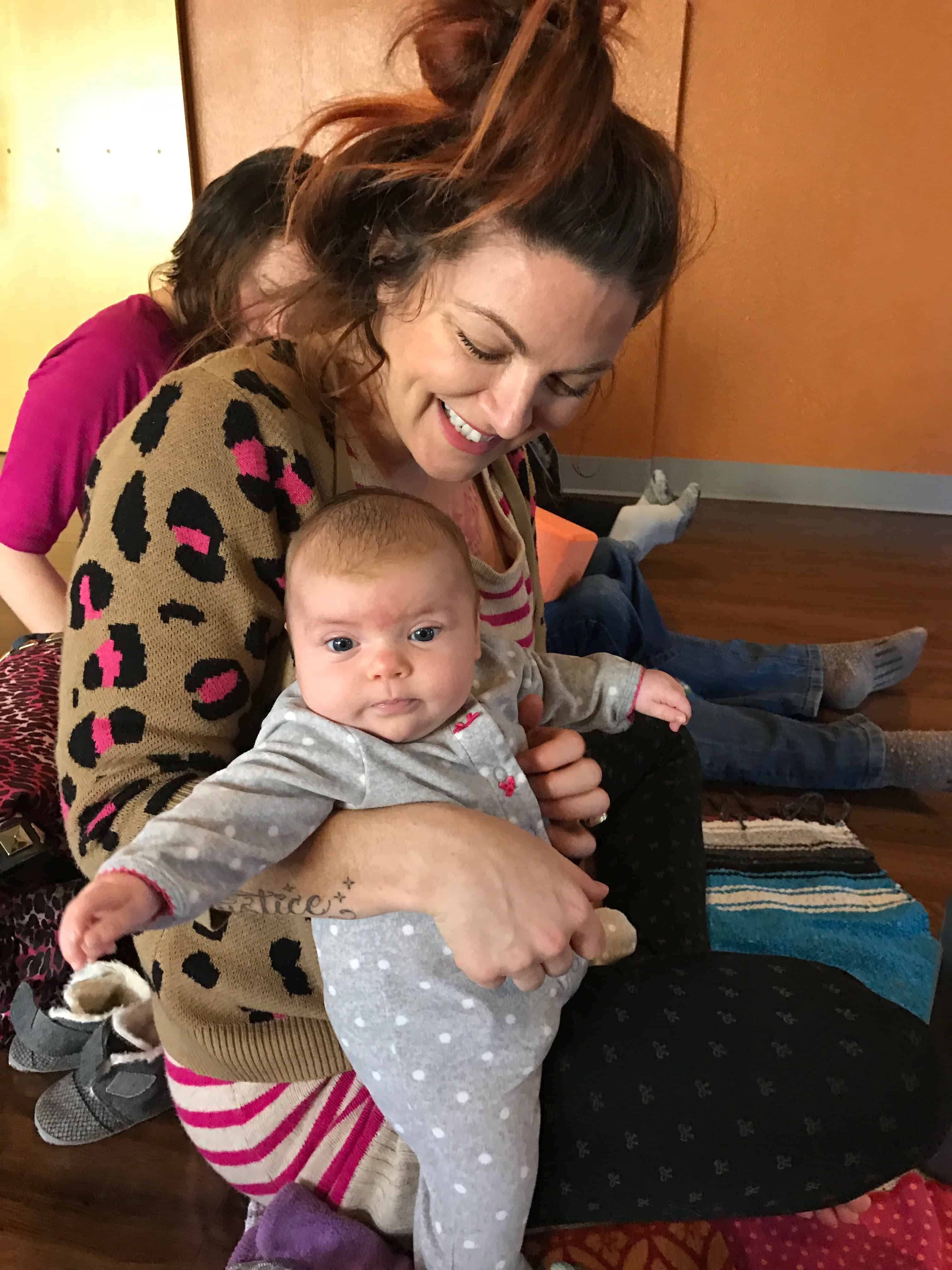 True Self Yoga is committed to bringing out the true self for you and your family. Join us for various classes to help bring relaxation, peace, and joy to you and your family members.
At True Self, we believe that Yoga truly is for everybody, at every age. Our Family and Kids Yoga classes offer children a playful, imaginative exploration of the practice of Yoga. Children are natural Yogis, and our trained Children's Yoga teachers are committed to nurturing the innate wisdom in each child.
Our wide range of Kids and Family Yoga classes offer developmentally appropriate practices for children and families of every age and type. Tiny babies are welcome at Postnatal Yoga, as well as all of their caregivers (not just moms!). Little Movers and Family Yoga give children the security of practicing with a trusted caregiver, while adults rekindle their love of play alongside their children. Preschool age children thrive in Storytime Yoga classes, bringing books to live creatively with Yoga movements. And school age children develop social skills, body awareness, emotional balance, and confidence as they explore Yoga principles and postures through relatable and engaging themes.
Imagine the world where children learn to love themselves, care for each other, and access a deep trust in their inner wisdom. At True Self, we believe bringing Yoga to children is vital to supporting healthy, balanced humans, and to creating a kinder, happier world.
What a magnificent studio oasis!
True Self is the best yoga studio in Olympia by far! Their variety of classes, from heated and regular, as well as their beautiful studio space, and the deeply passionate and knowledgeable owners all create a safe and supportive yoga community. - Sarah Burdette
They've created and hold space for their yogis so well that even the studio seems to have a sense of it's true self.
I've been a yogi in Olympia for about 10 years and True Self Yoga is the first studio that meets all of my yoga needs, and then some. When you visit True Self, you don't walk straight into a yoga room like most studios. - Camy Naasz
The heated room boasts a special heating system that you need to experience!
Beautiful space to practice with a variety of class offerings, great instructors, kombucha on tap and the latest yoga gear. Two studios: one heated and the other non-heated. Floors are always clean and they also have showers in the changing rooms, which is a must for hot yoga! - Rese Kim

With their combined yoga and meditation experiences and with deep roots in the Olympia community, husband-and-wife team, Vajra Romano and Christina Lagdameo, have established True Self Yoga with the mission to bring out your highest good.