Yoga News
See what's going on with your community.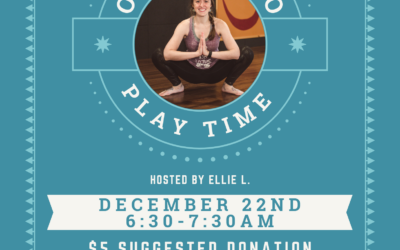 Open Studio + Yoga PLAY! Join Ellie for a Friday evening of "freestyle" yoga play and connection. a space to come do your thing: flow, gentle, restorative postures or maybe practice arm balances, and inversions. Yoga teacher present to hold space, support and answer...
What a magnificent studio oasis!
True Self is the best yoga studio in Olympia by far! Their variety of classes, from heated and regular, as well as their beautiful studio space, and the deeply passionate and knowledgeable owners all create a safe and supportive yoga community. - Sarah Burdette
They've created and hold space for their yogis so well that even the studio seems to have a sense of it's true self.
I've been a yogi in Olympia for about 10 years and True Self Yoga is the first studio that meets all of my yoga needs, and then some. When you visit True Self, you don't walk straight into a yoga room like most studios. - Camy Naasz
The heated room boasts a special heating system that you need to experience!
Beautiful space to practice with a variety of class offerings, great instructors, kombucha on tap and the latest yoga gear. Two studios: one heated and the other non-heated. Floors are always clean and they also have showers in the changing rooms, which is a must for hot yoga! - Rese Kim

With their combined yoga and meditation experiences and with deep roots in the Olympia community, husband-and-wife team, Vajra Romano and Christina Lagdameo, have established True Self Yoga with the mission to bring out your highest good.