Ancient Wisdom, Modern Style
Live life on Purpose
If you are having a hard time registering online, first time students can arrive 15 minutes before class to register at the front desk, meet your yoga instructor, and ask any questions you may have. True Self Yoga classes are designed for ALL levels of yoga students. We are here to support you and eager to set you up for success on your yoga mat.  Email manager@trueself.yoga if you need assistance. Namaste.
Frequently Asked Question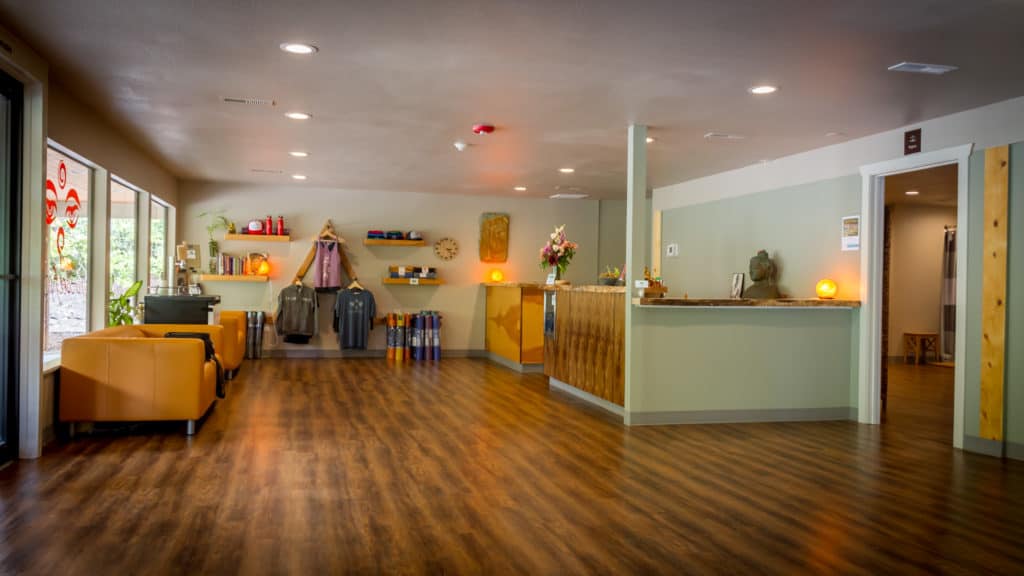 Which class package should I purchase?
We encourage all new students who are Washington residents to begin with our One-Week Unlimited Special for just $30. This way you can try the different classes, meet the various instructors and see which classes best suit your preferences, schedule and ability.  After you complete your introductory weeks, we'll help you find a class package that works for your schedule and budget. Drop-in anytime, to any class for just $20 ($15 for student/senior/military). PLEASE NOTE: All purchases are NON-REFUNDABLE. Please thoroughly review your options before making your purchase.  Namaste.
I am new to yoga- which class should I try first?
We encourage new students to try Gentle Yoga on your first visit; to pace yourself in class; and try committing to 2-3 classes in the first week. Doing this will create a strong physical base along with an intellectual understanding of the postures and breathing techniques to build upon.  When you're ready, increase the intensity and build strength, focus, and flexibility in the Slow Flow, Flow, Fusion, and Hot Hatha classes, as appropriate. Note: Doors open 15 minutes before classes begin and doors are locked during the class. Please arrive early to settle-in. 
What should I wear/bring to class?
Wear light, stretchy clothing-comfortable for sweating if you're taking a hot class. Bring a mat and water bottle; towel if taking a hot class. We highly encourage you to bring your own mat and towel, however if you forgot rentals are available: mats $2 and towel $1.
Please leave all belongings in the changing rooms. To maintain the peaceful environment, cell phones are not permitted in the practice rooms. Leave your valuables at home or locked in your trunk.
What if I'm not that flexible?
We encourage you to develop a flexible mind. You don't need to be physically flexible. All you need is to focus on letting go, breathing, moving, and respecting your limitations. A yoga pose will expose blocks and imbalances and regularly practicing yoga will increase any body's flexibility level.
However, increased flexibility alone is not yoga's only objective nor its only benefit. The ultimate benefit of yoga – to harmoniously unite body, mind and spirit in a healthful physical practice – can be experienced regardless of whether you're able to easily touch your toes.
What if I have pre-existing injuries?
You will practice to your own ability. Please inform the teacher in advance about your conditions so that s/he may suggest modifications to your yoga postures. Feel free to talk with us before or after class, email us at info@trueself.yoga if you have any specific questions.
How often should I practice?
We recommend taking 2-3 classes per week in order to experience the full physical and mental benefits of Yoga. It is also important to be practical and set a practice routine that fits in with your daily life. No matter how often you practice, it's most important to be consistent to create a new pattern of health and well-being. 
Can I do Hot Yoga if I have never done yoga?
Absolutely! Our Hot Yoga class (Hot Hatha) is designed for beginners. It is simple, hot and challenging. All classes at True Self Yoga are open to new students. 
Why are some classes heated and will this make the class more challenging for me?
Hot Yoga is practiced in a heated room because the heat helps stretch muscle fibers and tendons to help prevent injuries to these areas while stretching. The heat also helps increase circulation to tissues and organs, enhances the functioning of the immune system, and provides great healing influence to the entire body.
The heat will make the classes more challenging. We encourage students to pace themselves and take breaks when necessary. You may feel dizzy or even nauseous during your first few classes, but these feelings will soon pass and you will sense a renewed strength and power. When practiced regularly, Hot Yoga will provide you a healthy outlet to release physical, mental, and emotional tension and offer a stress-free road map to life.
Whether you are taking a Flow (85 degrees), Fusion (95 degrees) or Hot Hatha (105 degrees) class, you will work on postures that combine flexibility, strength and balance to work the entire body. With patience and dedication, you can develop muscle tone, strength and become flexible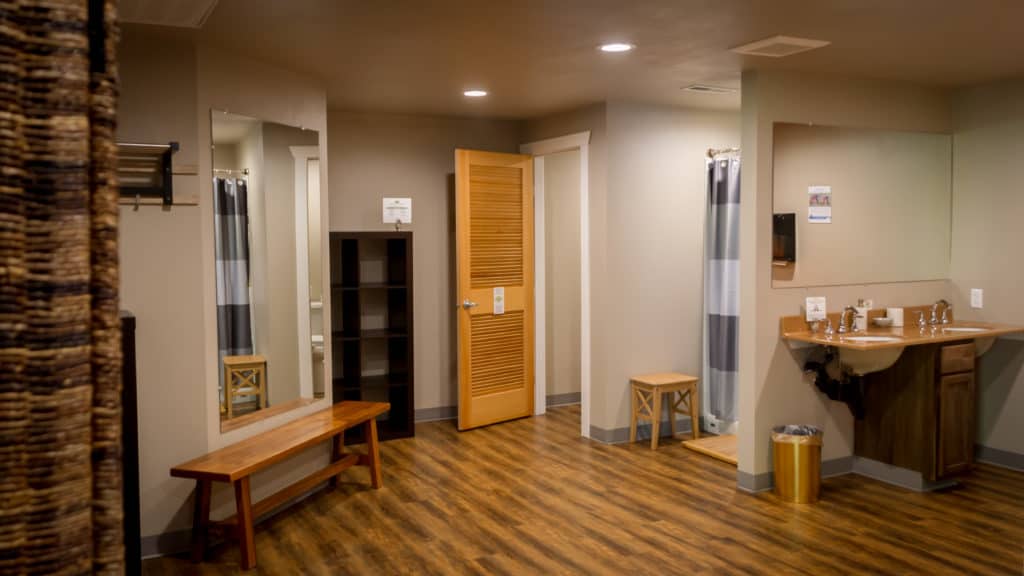 Are showers available?
Yes. Showers are available. Please limit your showers to 2 minutes and bring your own toiletries and towel. Towels are available to rent for $1. Please watch your time after class since teachers lock-up 15 minutes after class. OM Peace.
What a magnificent studio oasis!
True Self is the best yoga studio in Olympia by far! Their variety of classes, from heated and regular, as well as their beautiful studio space, and the deeply passionate and knowledgeable owners all create a safe and supportive yoga community. - Sarah Burdette
They've created and hold space for their yogis so well that even the studio seems to have a sense of it's true self.
I've been a yogi in Olympia for about 10 years and True Self Yoga is the first studio that meets all of my yoga needs, and then some. When you visit True Self, you don't walk straight into a yoga room like most studios. - Camy Naasz
The heated room boasts a special heating system that you need to experience!
Beautiful space to practice with a variety of class offerings, great instructors, kombucha on tap and the latest yoga gear. Two studios: one heated and the other non-heated. Floors are always clean and they also have showers in the changing rooms, which is a must for hot yoga! - Rese Kim

With their combined yoga and meditation experiences and with deep roots in the Olympia community, husband-and-wife team, Vajra Romano and Christina Lagdameo, have established True Self Yoga with the mission to bring out your highest good.