Awaken your Body & Mind
A class for every body
Class Descriptions:
True Self Yoga classes cultivate physical health and connection to your higher Self.  With over 50 classes each week, you'll find a class to fit your practice, your mood, and your schedule. To allow an exploration of the different styles we offer, we have a One-Time Special Introductory Offer: $30 for One Week of Unlimited Classes (for Washington residents only, one per person).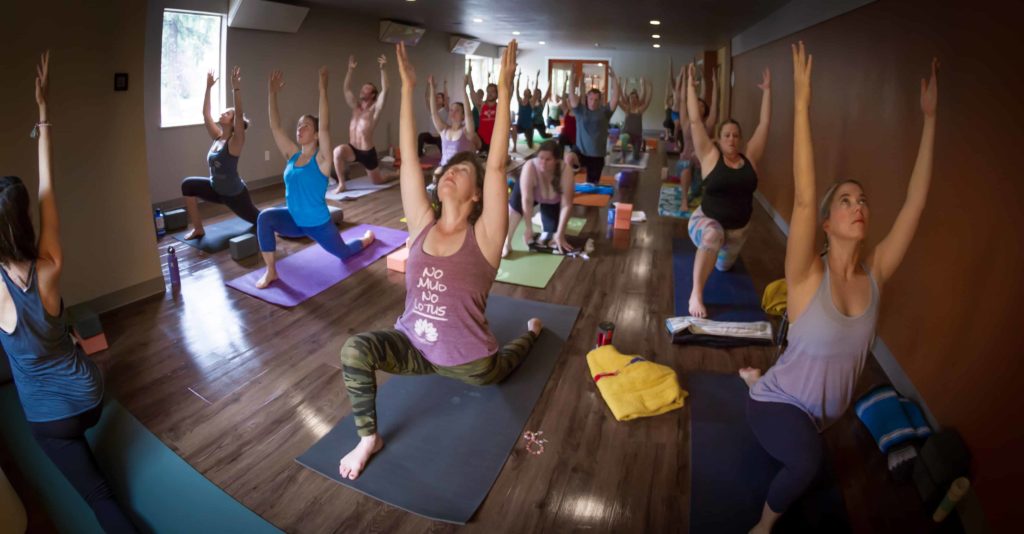 Flow
Flow, commonly called vinyasa yoga or power yoga, is an excellent means to develop strength, balance and inner confidence. The focus is to connect your breath with movement by linking postures in a fluid routine. Continuous movement synchronized with controlled breathing creates a very vigorous and athletic practice– a great workout for your body and a work-in for your mind.  Expect to feel energized and grounded after a flow class.  Room heated 80-85 degrees.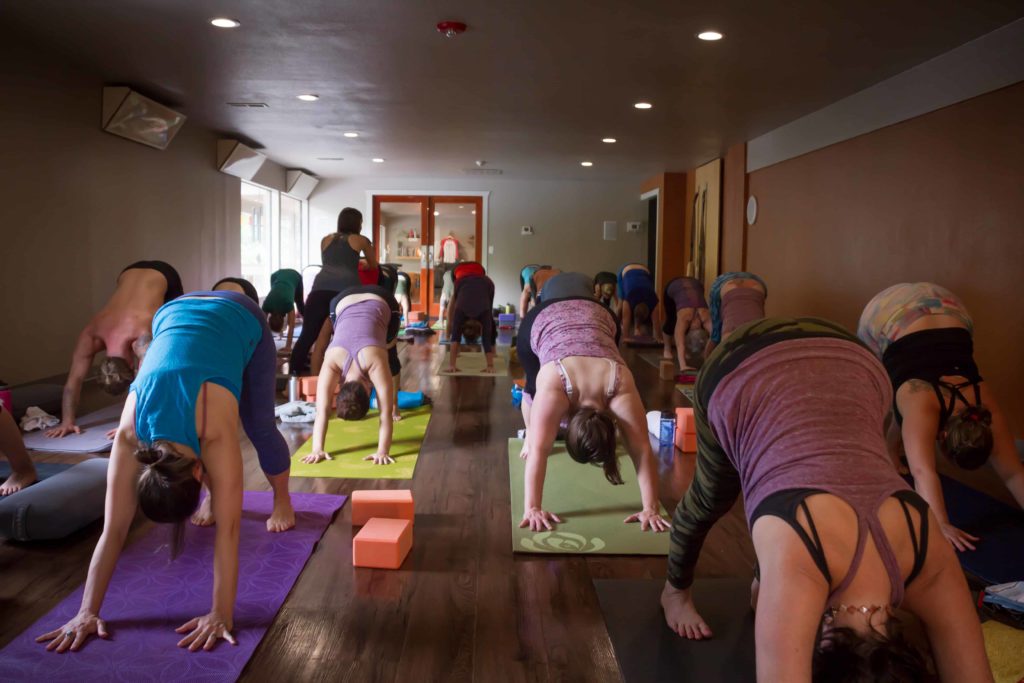 Flow 2
Flow 2 builds upon the foundation of Flow classes by including arm balances and inversions. While options will always be given to beginners, this class is recommended for yogis who have a regular practice. Room heated to 80-85 degrees.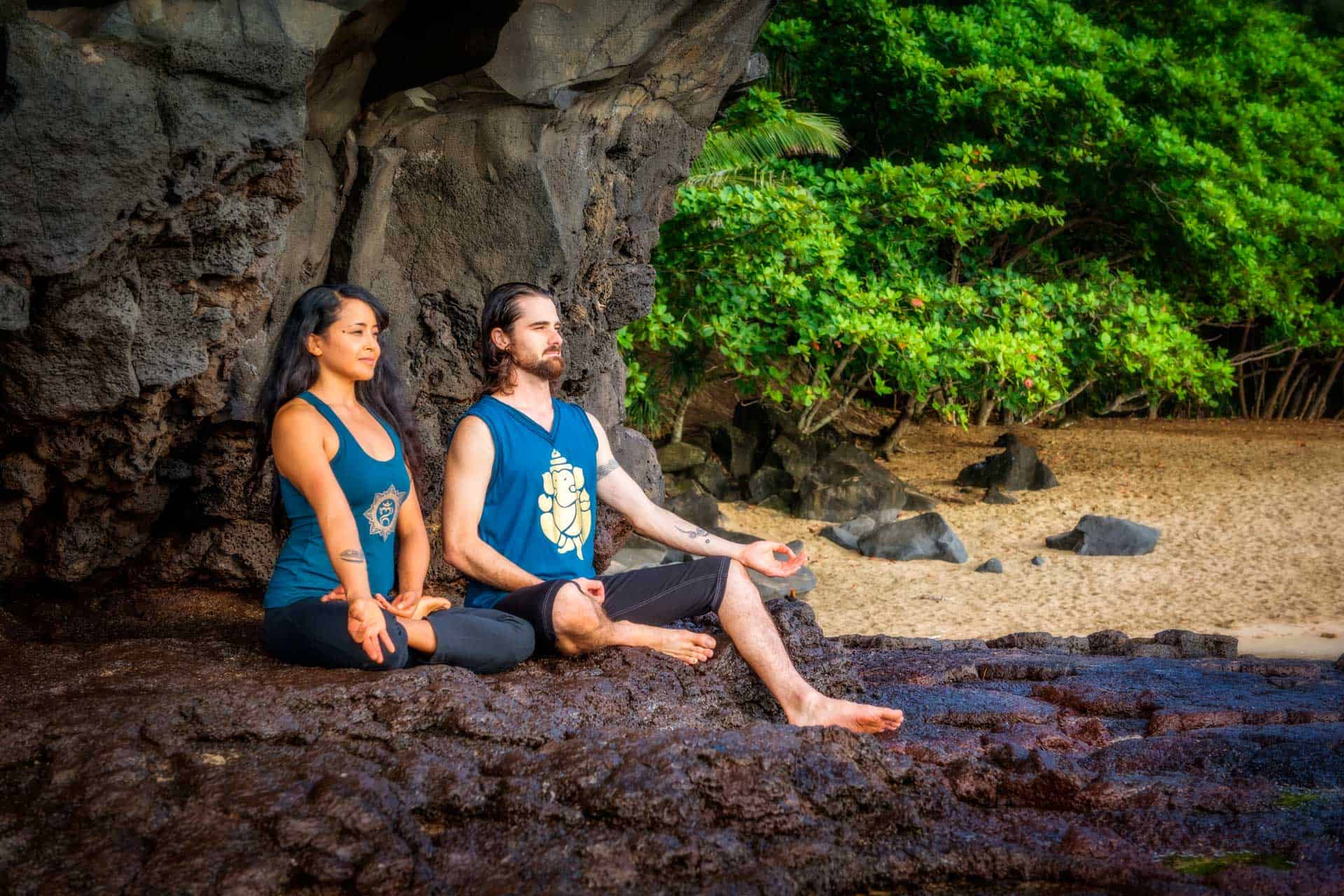 Flow w/Meditation
Flow + Meditation integrates three elements of practice: flow, meditation and restorative poses. This class offers a wonderful balance of the invigorating energy of flow with the calming quality of restorative poses. Room is heated to 80 degrees, then adjusted to room temperature during the final seated meditation.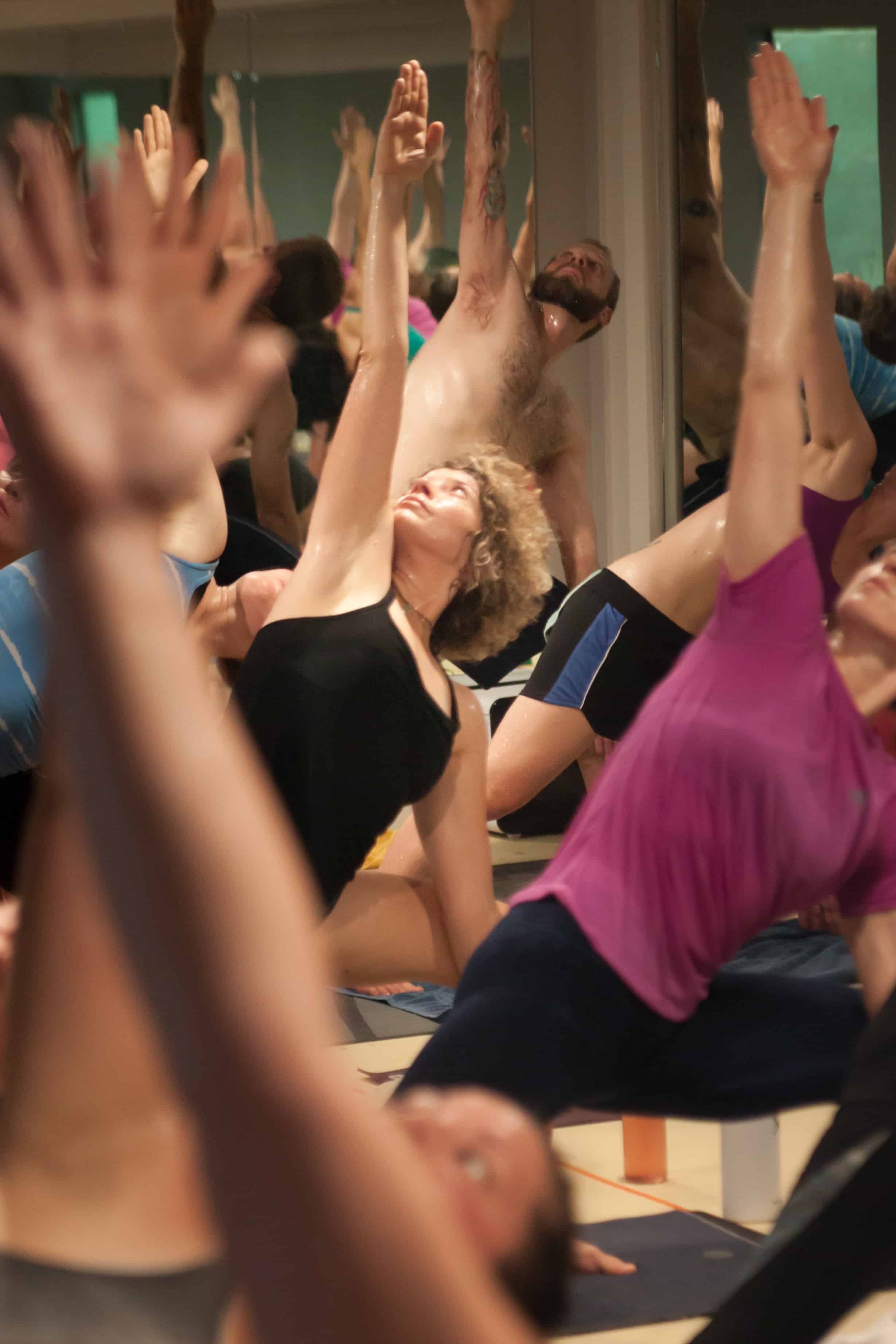 Hot Hatha
Hot Hatha is a series of 26 postures and two breathing exercises performed in a precise routine. An effective introduction to yoga for beginners while also remaining challenging for long-term practitioners, the consistency of the practice promotes confidence and muscle memory. You will learn how each pose calms the mind while strengthening and stretching your entire body. Offered 75 or 90 minutes.  Room heated to 105 degrees with 40% humidity. *our hottest class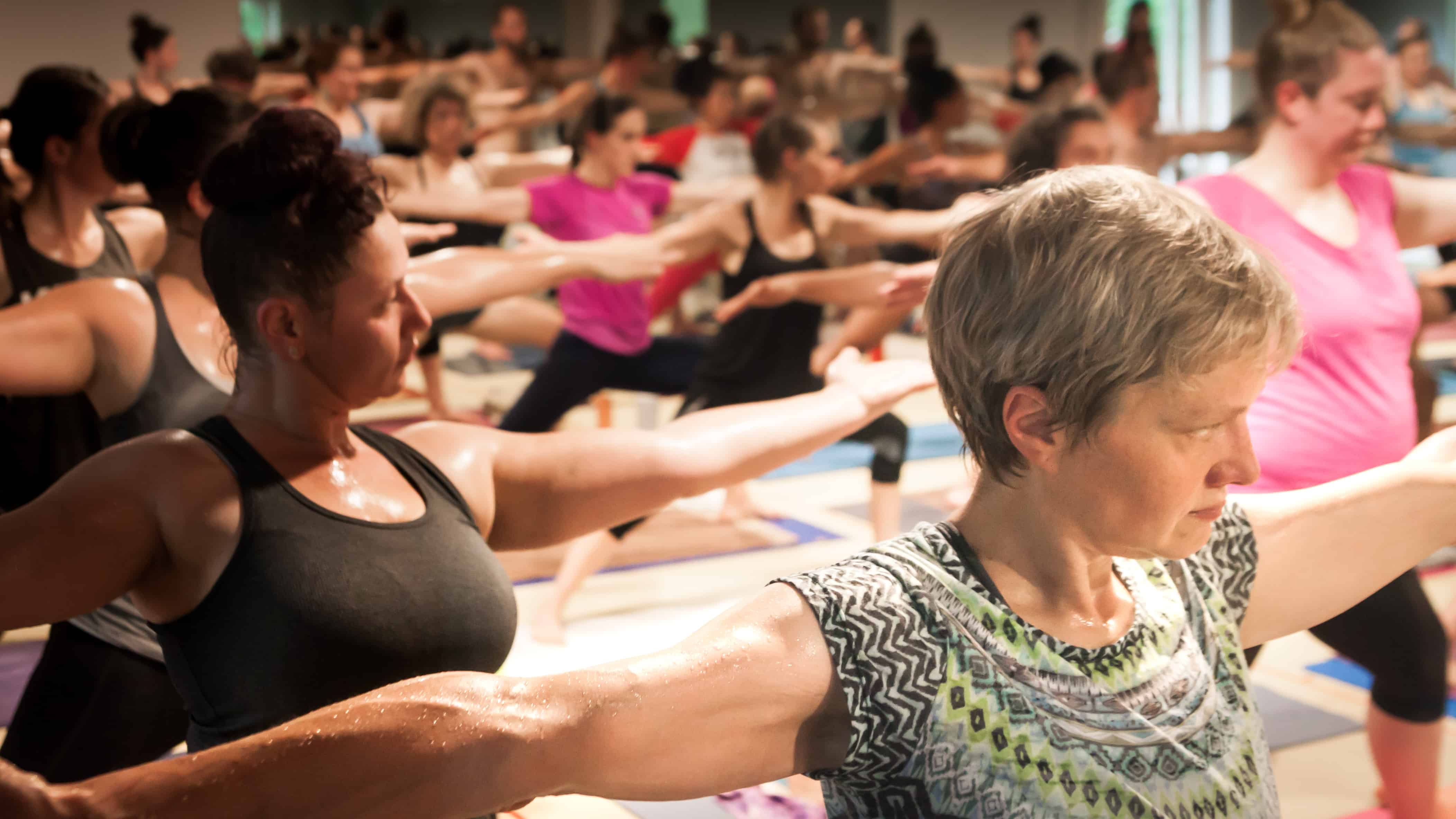 Fusion
Fusion combines major elements of both the Flow and Hatha classes. Fusion incorporates both the detoxifying qualities of heat and sweat with the meditative rhythm of breath and movement. This energizing class will appeal to anyone who appreciates a healthy sweat in a 60 minute format. Room heated 90-95 degrees.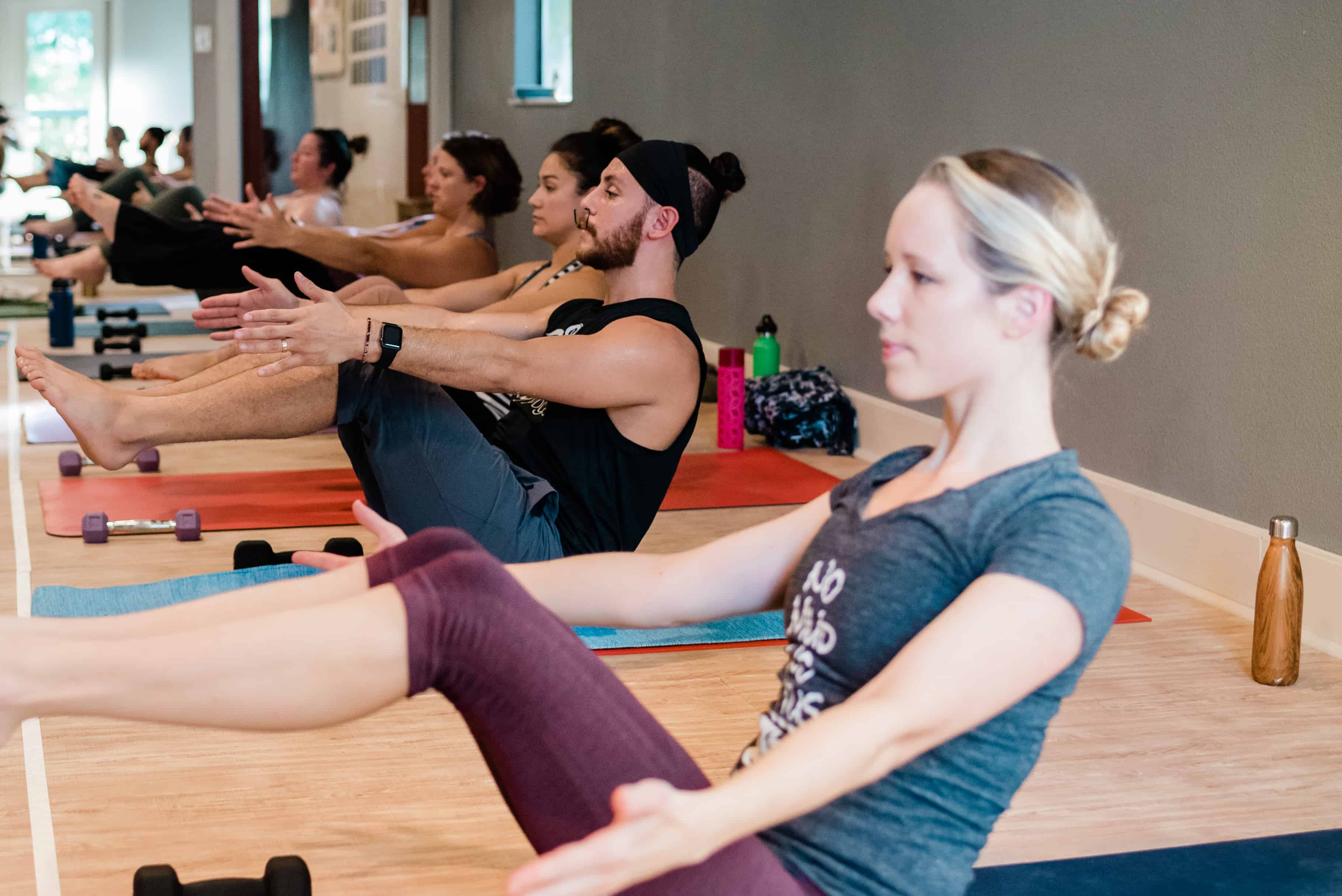 Sculpt Yoga
Yoga Sculpt is a 1hr flow class that combines yoga, weight-training, core and cardio. Class is heated 85 degrees. Bring a mat, towel and water. Option to bring your own hand weights.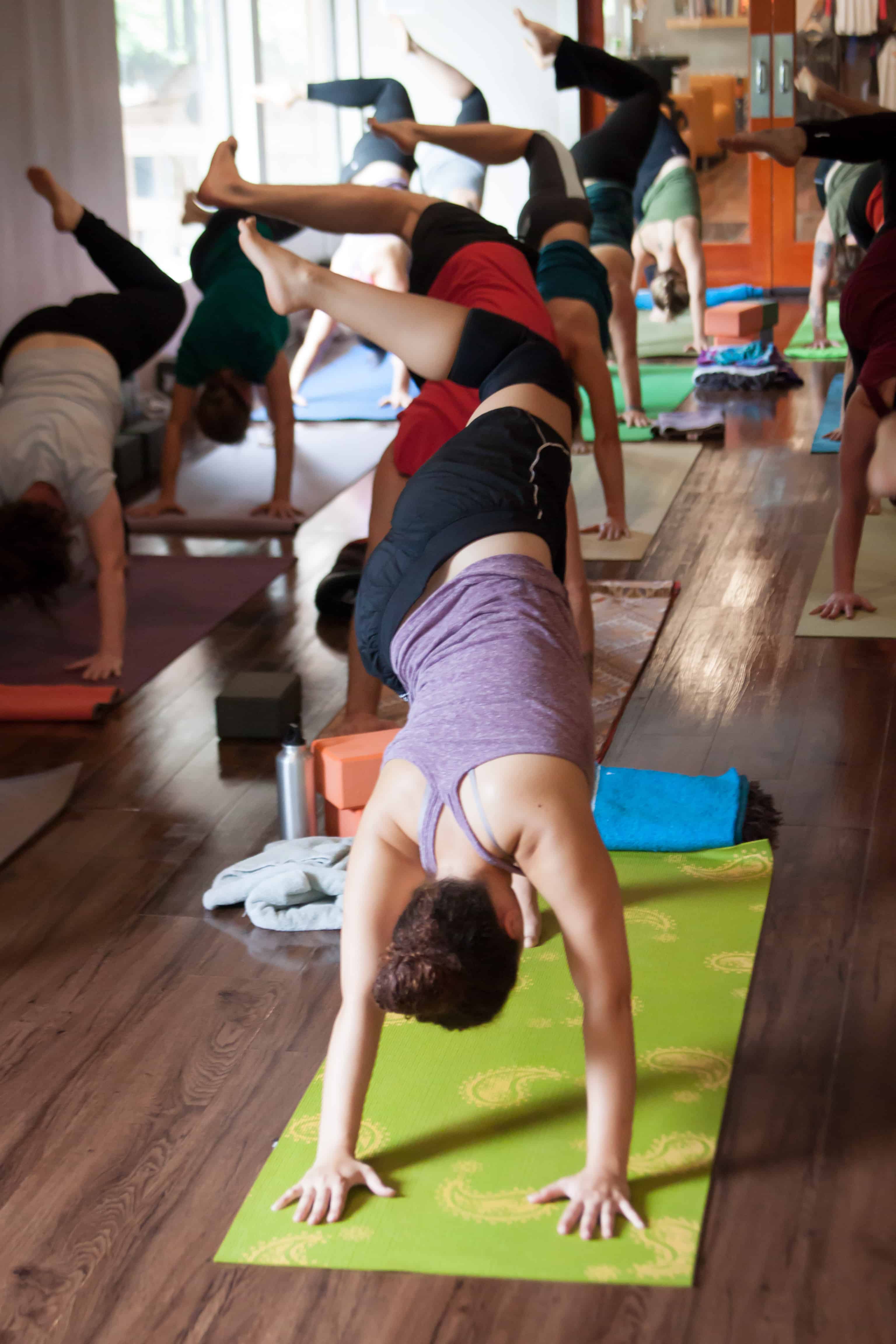 Slow Flow
Flow, commonly called vinyasa yoga or power yoga, is an excellent means to develop strength, balance and inner confidence. The focus is to connect your breath with movement by linking postures in a fluid routine. This one hour class will cover the major components of a Flow sequence- including Sun Salutations, standing, balancing and spine-strengthening postures. We will work slowly, focusing on proper alignment and modifications for individual bodies. Open to all levels.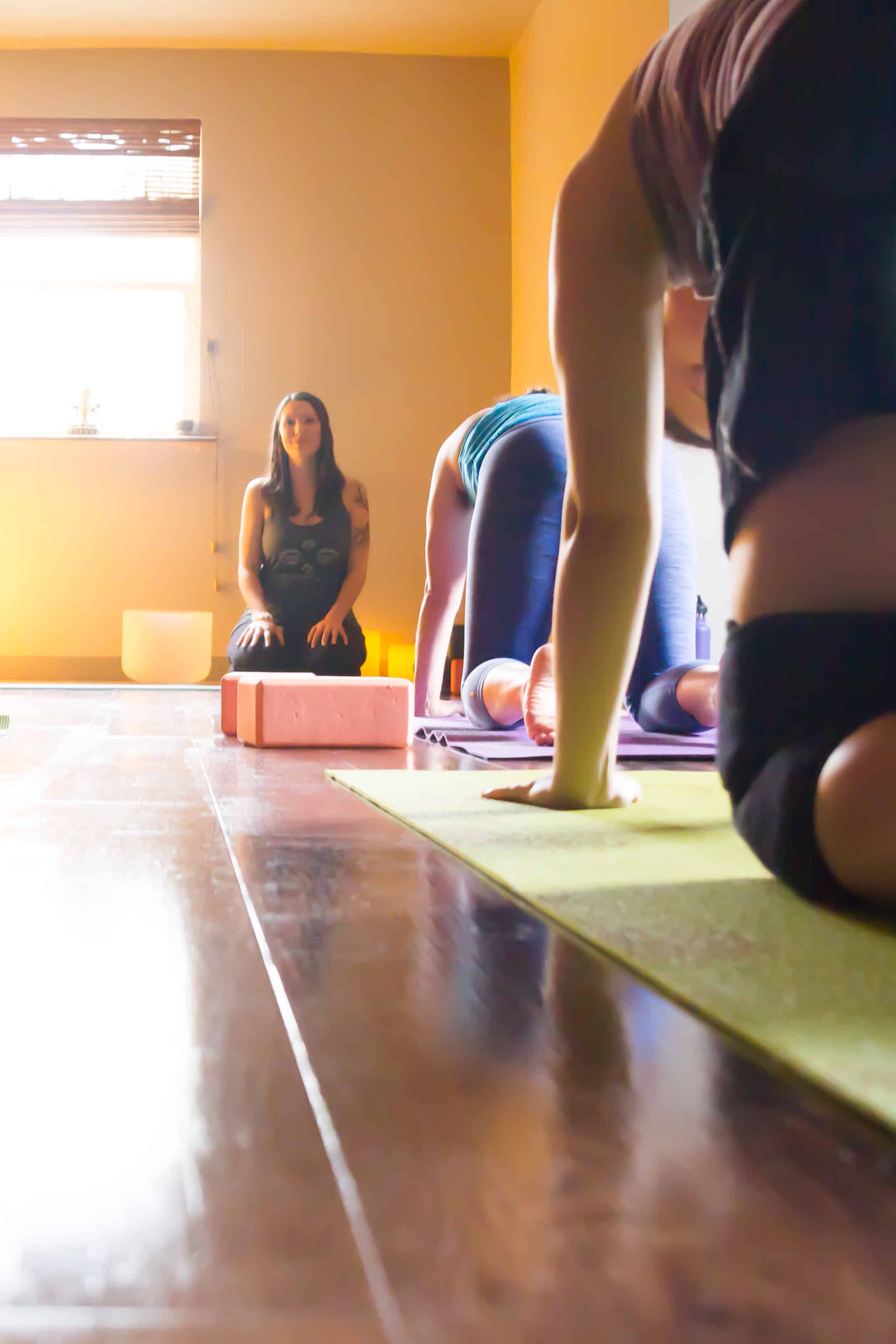 Gentle Yoga
Gentle Yoga is appropriate for all levels and ages of practitioners and is for those who want a softer, nurturing, slow-paced, well-supported and relaxing practice. The class is specifically meant for those who would like a more restorative class, are working with health concerns or injuries, or simply new to yoga. The class includes soft movements and well-measured stretches approached in gradual steps, with plenty of time to focus on breathing. With the use of props and blankets, the class encourages a highly-individualized approach with on-going encouragement to make moment-to-moment adjustments.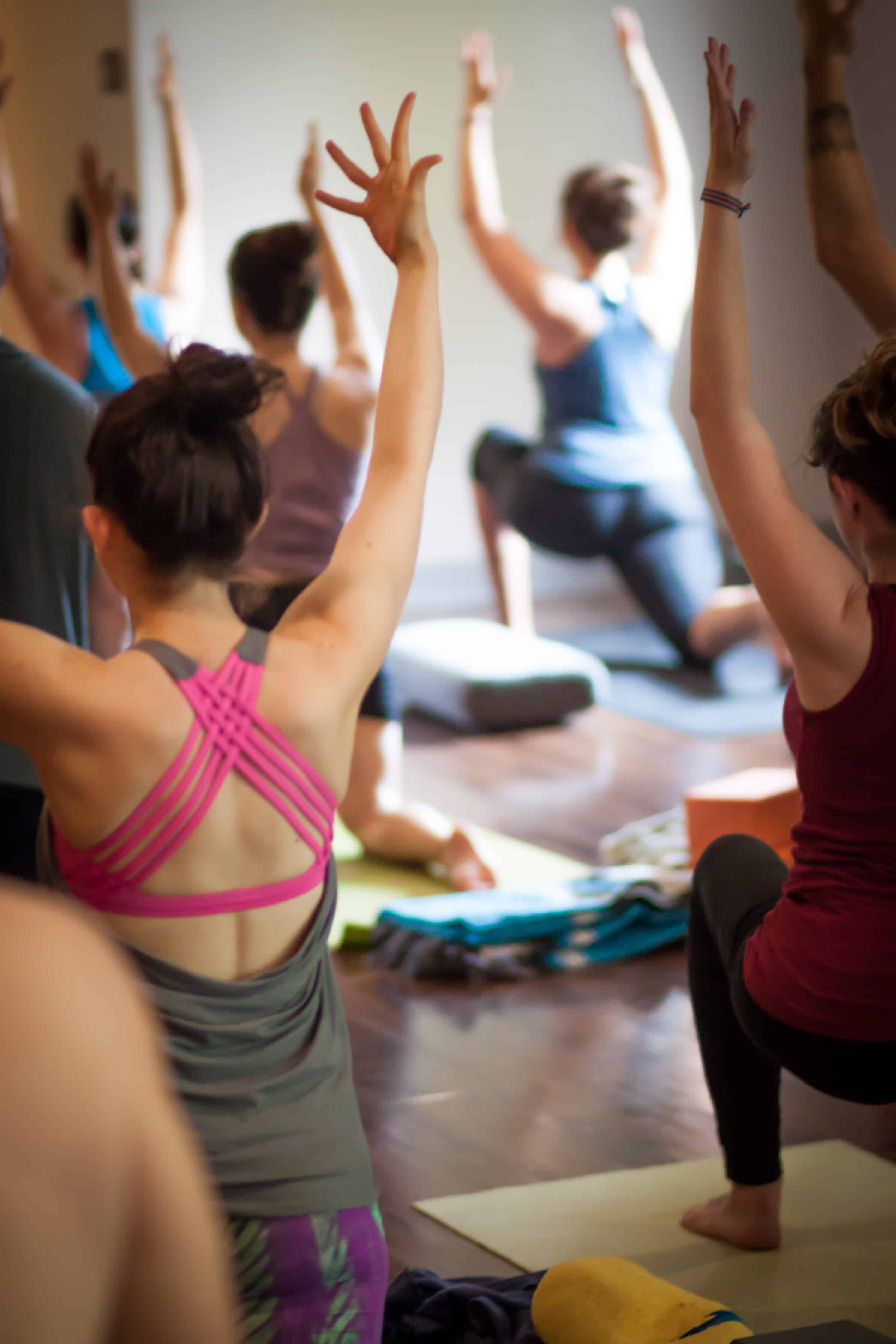 Yin Yoga
Yin is characterized by passive poses held for long periods of time (up to five minutes). Yin poses apply moderate stress to the connective tissues-tendons, fascia, and ligaments with the aim of increasing circulation, flexibility and range of motion in the joints.  Props are used to support you as you sink into your edge, breathe, and release. Yin will leave you feeling renewed and restored. Open to all levels, this class is deeply relaxing and a great balance to your Flow and Hot Hatha practice.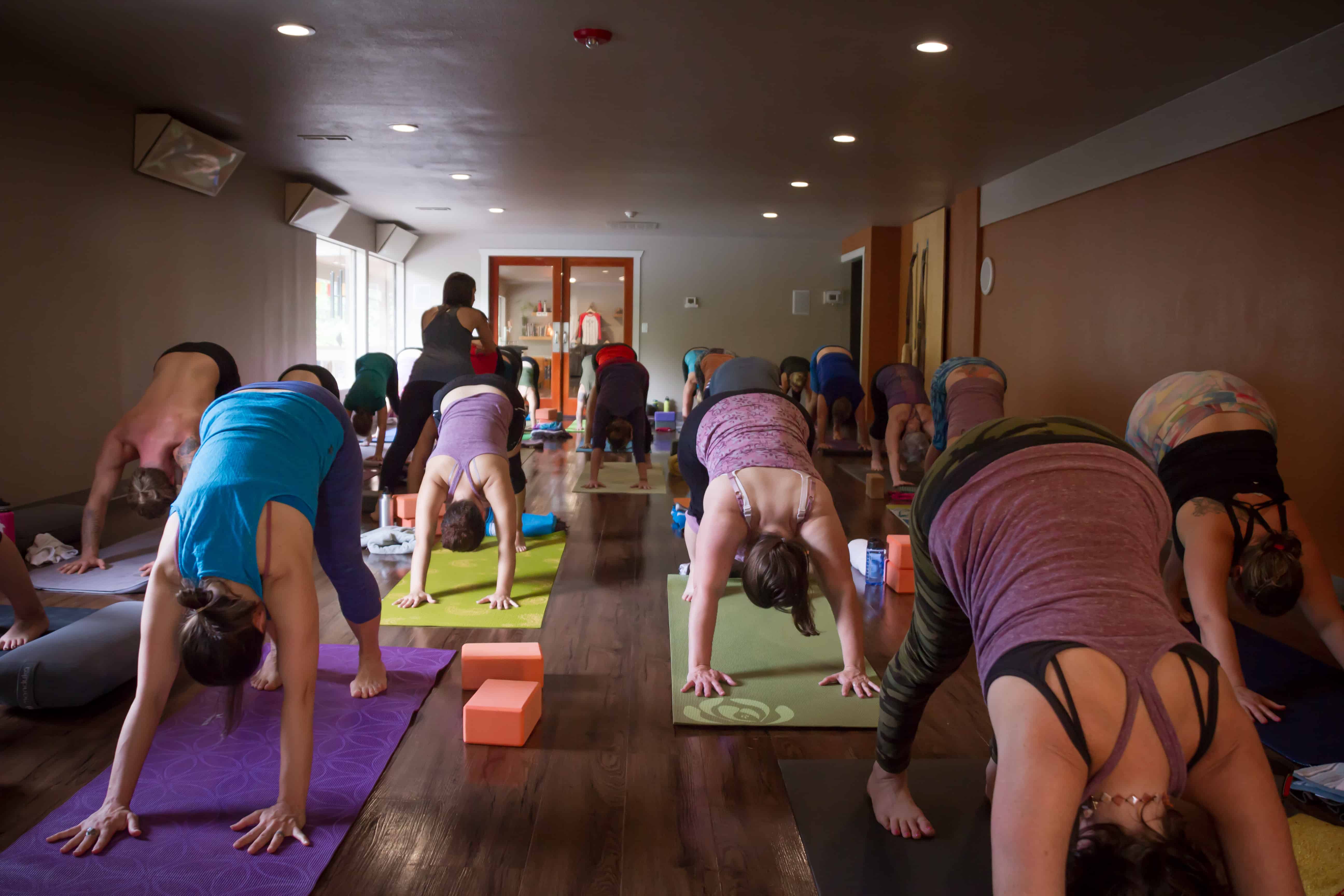 Yin Flow
Based on the Taoist concept of balancing the Yin and Yang aspects of our lives, this deeply rejuvenating class combines Yang (sun/masculine flowing power) and Yin (moon/feminine staying power) energies and postures. You will move through the first half of class in a Yang Flow to warm up, bringing fluid to the muscles and energize core strength. In the second half of class, you will settle into long Yin holds to find release in the connective tissues-tendons, fascia, and ligaments. The combination will create space and integrity in the joints while removing deep blockages and allowing for a balanced energetic flow. 
Yoga Nidra
Yoga Nidra is a system of Yoga in which we learn to consciously relax while remaining awake and aware. Lying in Savasana (corpse pose), we are invited to release repressed physical, mental, and emotional blockages within our conscious, subconscious and unconscious mind. This deep meditation is highly recommended for all practitioners to experience a deep sense of calm, quiet, and clarity.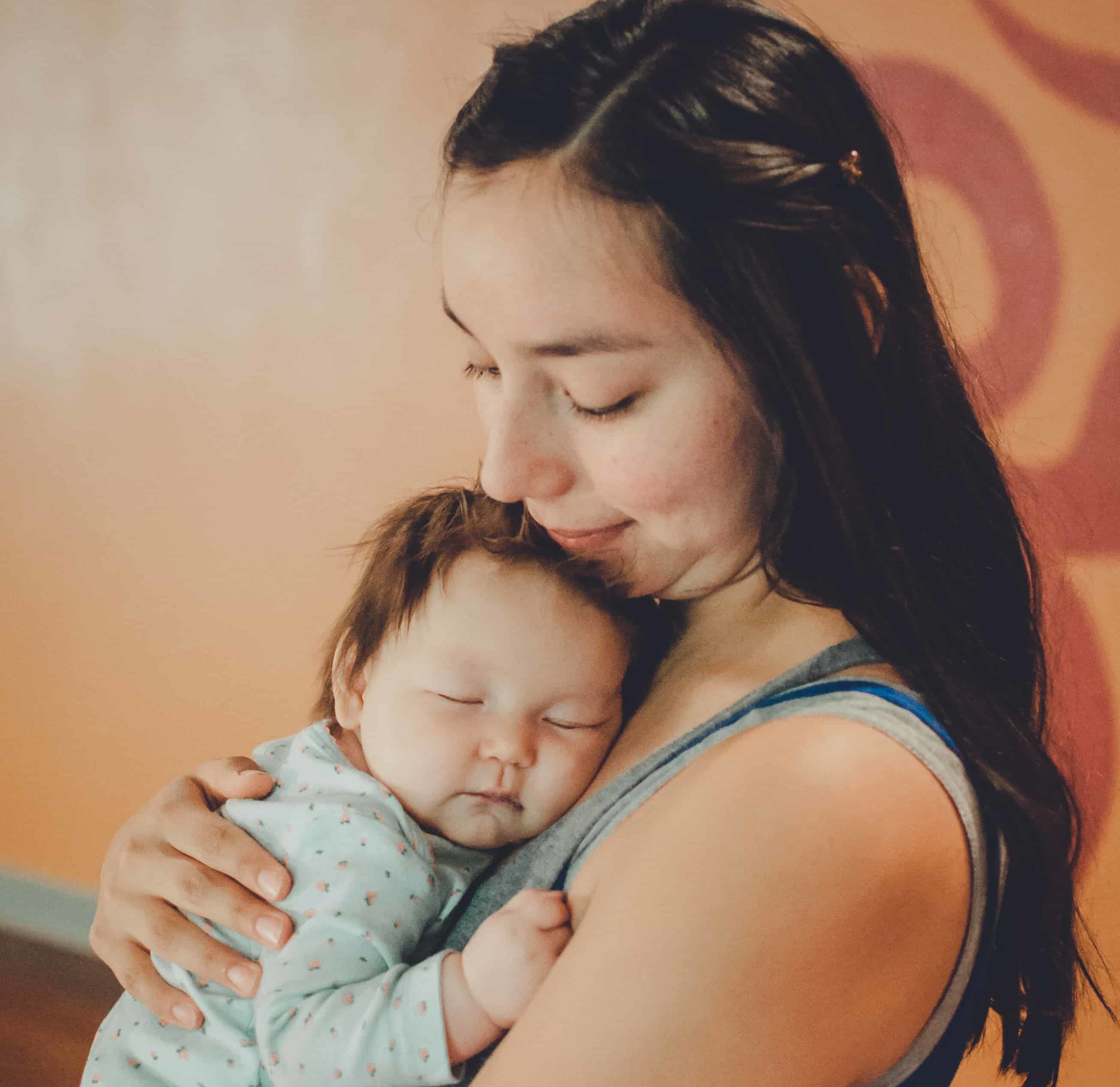 Prenatal & Postnatal Yoga
True Self offers classes during the Prenatal and Postpartum time. Many classes welcome babies and young children. You can find details on our Prenatal Yoga page.
Learn about Prenatal Yoga here!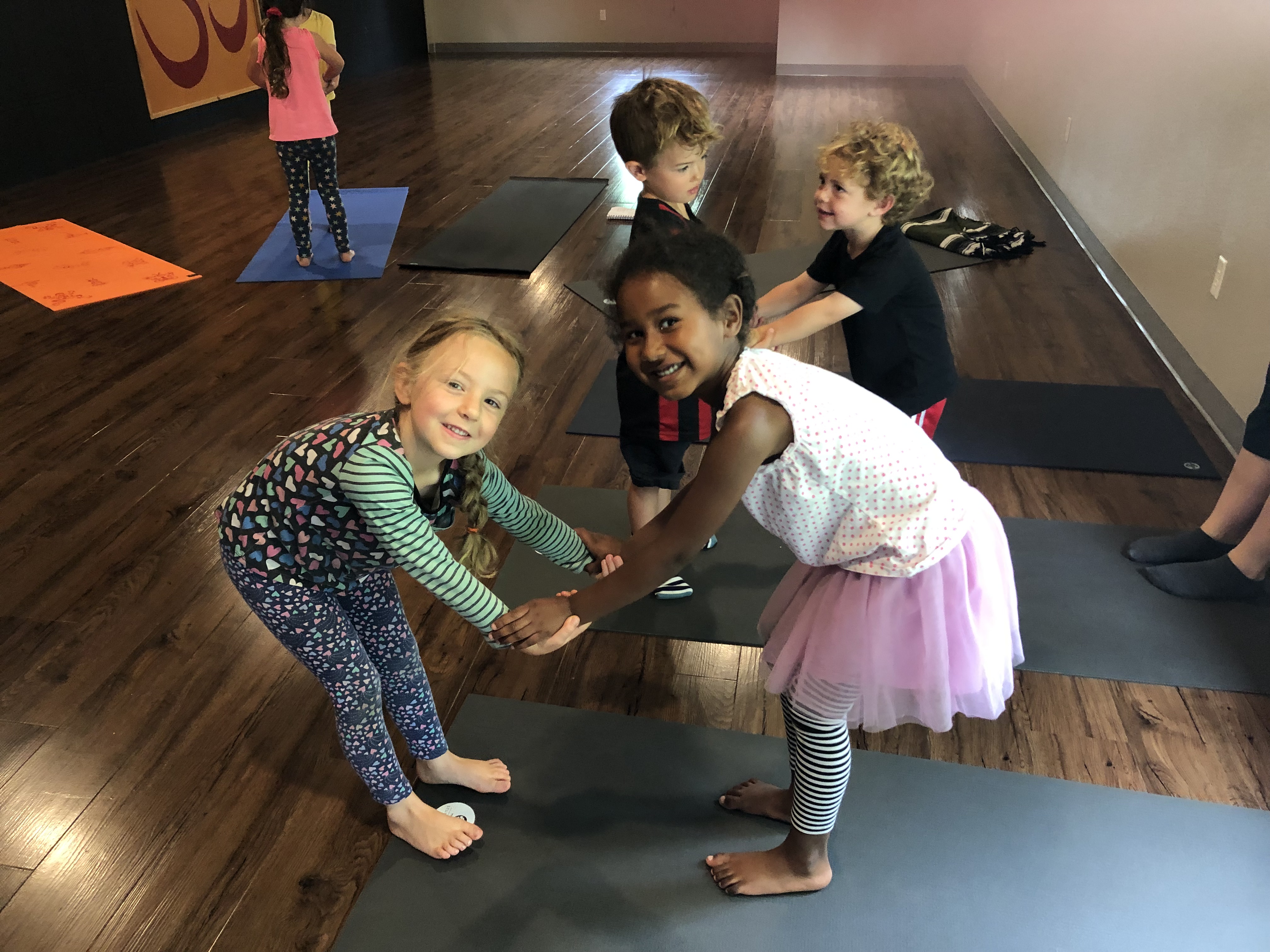 Kids & Family Yoga
Enjoy yoga with your children, or take an adult class while your child enjoys a yoga class with their peers! We have classes for every age, including special workshops and summer camps. Find the details on our Kids Yoga page.
What a magnificent studio oasis!
True Self is the best yoga studio in Olympia by far! Their variety of classes, from heated and regular, as well as their beautiful studio space, and the deeply passionate and knowledgeable owners all create a safe and supportive yoga community. - Sarah Burdette
They've created and hold space for their yogis so well that even the studio seems to have a sense of it's true self.
I've been a yogi in Olympia for about 10 years and True Self Yoga is the first studio that meets all of my yoga needs, and then some. When you visit True Self, you don't walk straight into a yoga room like most studios. - Camy Naasz
The heated room boasts a special heating system that you need to experience!
Beautiful space to practice with a variety of class offerings, great instructors, kombucha on tap and the latest yoga gear. Two studios: one heated and the other non-heated. Floors are always clean and they also have showers in the changing rooms, which is a must for hot yoga! - Rese Kim

With their combined yoga and meditation experiences and with deep roots in the Olympia community, husband-and-wife team, Vajra Romano and Christina Lagdameo, have established True Self Yoga with the mission to bring out your highest good.